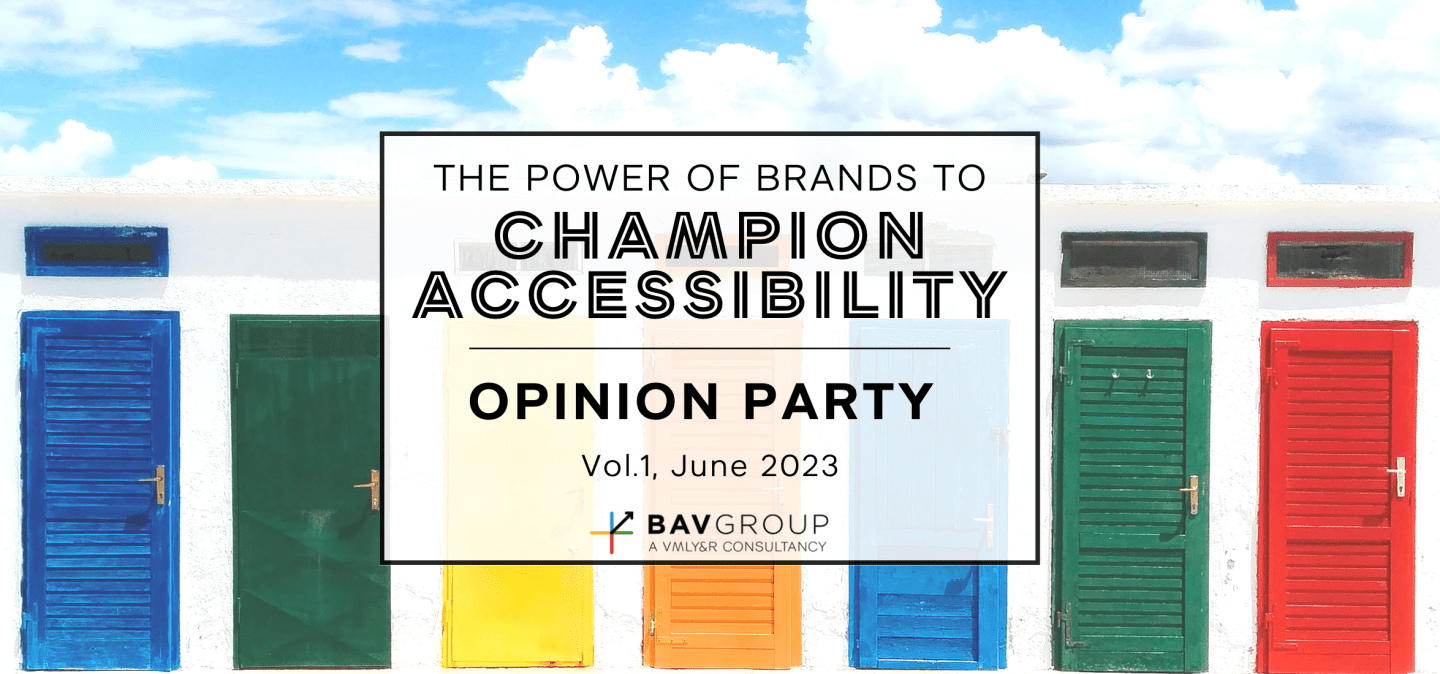 Despite recent improvements in the representation of people of various racial and ethnic origins in marketing and advertising, people with disabilities are still frequently underrepresented or even completely ignored. According to the World Health Organization, over one billion people worldwide have some form of disability, or approximately 15% of the global population, making disabled people the largest minority. In the United States alone, one in four adults has a disability. True inclusivity doesn't start with marketing—it's embedded in the development of products and services.
With such a significant portion of the population being affected by disability, it is crucial for brands to ensure that their products and services are accessible and inclusive. There are inspiring examples of brands that have adapted their products for people with disabilities, like Microsoft's Xbox Adaptive Controller, Nike's FlyEase easy on-and-off sneakers, and Ikea's free 3D printable add-ons to make its furniture accessible to people with disabilities. Clothing designers have also begun to embrace people's differences. Tommy Hilfiger was one of the first brands to feature an adaptive clothing line, and now JCPenney, American Eagle and Target have joined in. Technology brands like Samsung and Google have developed features to be more accessible to people with visual impairments.
With BrandAsset® Valuator, we can measure the impact that inclusivity has on a brand. In an analysis of the most inclusive brands in the US, we found that the top 10% are seen as more innovative, visionary, caring and helpful. They are considered more differentiated from other brands, drive stronger advocacy, and get people more emotionally connected. And that translates to the bottom line – people are more behaviorally committed to using inclusive brands, translating to a 40% greater future brand value.
Highlights from Most Inclusive Brands 2022
Source: BAV All Adults USA Full Year 2022. Most Inclusive Brands defined as top ranked in Progressive, Socially Responsible and Committed-to-Inclusion. Analysis of top 10% vs bottom 10%.
Bird's Eye: committed to workplace programming around disability education and awareness, as well as collaborating with charitable organizations to increase understanding of consumers with disabilities.
Fenty: authentically inclusive, creating products that cater to needs of people of all sizes, skin tones, ages, and genders.
Apple: celebrates assistive features and functionality to its products designed to make its products adaptive and accessible.
There's still a long way to go because many products and services are still not inclusive of people with disabilities. Brands have the opportunity – even the responsibility – to ensure that people with disabilities aren't left out, that they have equal access to all that life/society has to offer.
---
Want to see how your brand compares? Contact us to schedule a 30 minute complimentary consultation.
---
Author: Jenna Rounds
Jenna is a Managing Director of Strategy and Insights at BAV Group, a VMLY&R brand consultancy. She has a passion for decoding human behavior and has helped build some of the world's most renowned brands.
Connect with Jenna on LinkedIn.
Opinion Party (Vol 1): Belonging
This article is from the first issue of "Opinion Party" from BAV Group, a collection of points of view that focused on embracing the unknown, trusting ourselves and others, and ultimately a body of work that helps us all to connect around topics that unite us rather than divide us. Explore this, and the rest of the articles, to see how our authors have taken their unique experiences and written informative and timely pieces on the intersection of brands and belonging in today's culture.