Our people
We are mathematicians and statisticians, but also anthropologists, creatives, strategists, sector experts and, ultimately, data storytellers. We bring our diverse experiences and teams together to help our clients make smarter decisions. Get to know us.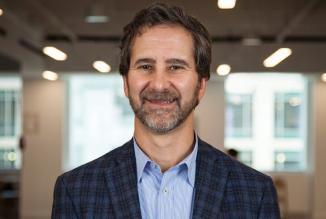 ×
Global CEO
Michael Sussman is an Effie, Cannes Lion and Emmy award-winning strategist who leads Y&R's quantitative insights globally. As CEO of BAV Group, he oversees BrandAsset® Valuator, Y&R's proprietary global brand positioning tool, and the world's largest database and brand equity model.
Michael's team works with an array of brands and clients across sectors, including strategy work for Xerox, Dell, Netflix, Target; tracking work for Harley-Davidson, Nestle Purina, Campbell's and Panera; and Partnership work with the NFL, American Express, NBC and the Olympics.
Michael holds a PhD in applied psychology. He has contributed as an industry expert to Ad Age, Advertising Week and Campaign US, and has been a guest presenter at SXSW, the Advertising Research Foundation (ARF), Yale University, NYU and the Columbia Business School.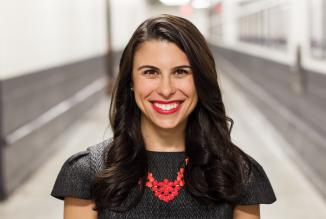 ×
Executive Strategy Director
As Executive Strategy Director and member of BAV Group's leadership team. Laura Jones leads the US team to bring strategy to life through data storytelling. Laura is a skilled researcher, whose framework for work sessions has helped senior executives and organizations move quickly into execution and to drive business results.
Prior to joining BAV Group, Laura worked on creative strategy teams leading many integrated accounts at Y&R, McCann and Merkley + Partners, which included uncovering insights and developing strategies for world-class brands such as Dell, Barilla, American Girl, Fisher Price, Dentyne, Mastercard, Mercedes-Benz, the US Army and Verizon Communications.
Laura has been a featured speaker at SXSW Interactive and a panelist at the 3% Conference on the topic of advancing women's leadership in the workplace. Laura holds a BS in business administration from the Villanova School of Business.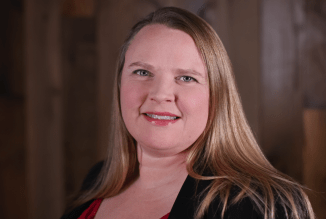 ×
Managing Director
Anne Rivers is a Managing Director and member of BAV Group's leadership team. Using advanced analytic methods, Anne helps marketers build powerful brands, drive strategic direction for the company and assess the economic value of their brand assets. BAV Group uses the BrandAsset Valuator (BAV), the world's largest brand database, as well as custom-designed research and consumer trend analysis to deliver insights and build compelling strategies. Anne has been developing domestic and global brand strategies for major multinational Fortune 200 companies for over 20 years.
Anne has had a long and successful record of partnering with CEOs, CMOs and senior management teams on strategy, branding and corporate reputation issues. She has extensive experience in financial services, media, sports and consumer categories, while also drawing from a variety of cross-industry experiences. Long-standing client relationships have included American Express, Chase, Capital One, CIBC, Allstate, Aetna, MetLife, ESPN, AbbVie, Verizon, Google, Related Companies, the NFL, the American Red Cross and Levi Strauss. Anne has been quoted in many leading publications, including The Wall Street Journal and Le Monde, and is frequently invited to make presentations at conferences around the world.
Anne's prior experience includes leading strategy and business development efforts at Broder Bros., drugstore.com, and GiftCertificates.com. Anne was also a Vice President in investment banking at Bear Stearns and held several marketing and finance positions at Fidelity Investments. Anne has an MBA from the NYU Stern School of Business and an AB in economics from the University of Chicago.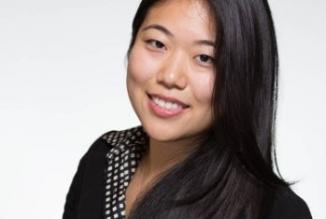 ×
Chief of Staff
As Chief of Staff and member of BAV Group's leadership team, Clara Luo oversees business strategy and growth, one of the industry's most respected global brand consultancies. In partnership with senior leadership, Clara is responsible for executing initiatives that build on BAV Group's business vision and operational excellence.
Clara has been with the WPP family for almost three years, first joining under one of WPP's flagship accounts, Bank of America. She later served as Associate Director and Head of the Global Strategic Growth Practice on Y&R's business development team where she forged new partnerships with clients across a variety of industries ranging from consumer packaged goods to tech companies to sports brands.
Clara brings deep marketing expertise across categories such as professional services and the financial services sector. She has worked as a marketing consultant for eight of the top 20 US national banks. She began her career with the Bank of New York Mellon where she managed the global innovation program and corporate communications.
Clara holds a BS in business administration with a double concentration in marketing and finance from Boston University Questrom School of Business. She had a start-up in college and one of her passions is mentoring and learning from people from all industries.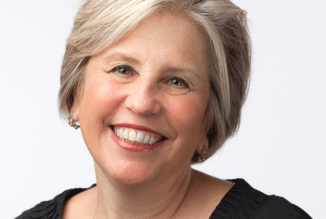 ×
Strategic Advisor
Belle has vast marketing communications and insights experience across nearly every category. She oversees strategy for Y&R's health & wellness practice and is responsible for insight work for a number of major global companies and brands. Belle is recognized in the industry as having great expertise with most types of communications research and brand positioning.
In her 30+ years at Y&R, Belle has had a range of different types of experience. Beginning in 1993, she was part of the small team assigned that developed the BAV® model. She now combines BAV with her planning skill to drive compelling strategies that help build brands and business for global clients such as Pfizer and Merck as well as PhRMA.
Belle has a BA in French from Tufts and holds a Master's from the Harvard School of Education. A life-long New Yorker with a passion for education, she teaches the research track classes at the CCNY Branding & Integrated Communications program where she was recently asked to serve as a 
Distinguished Lecturer. Belle is an active member of the Advertising Research and Advertising Educational Foundations and has spoken at the South by Southwest conference on workshop techniques as well as at Cannes Lions Health.
Belle published a book, The Advertising On-Ramp, that speaks to the new generation of marketing communications talent. She co-authored several pieces published in Admap including, "Reinventing Qualitative Research" and "Brand Strategies for an Economic Downturn". Belle and her husband (who writes about golf) have two married children. The family follows each other on social media.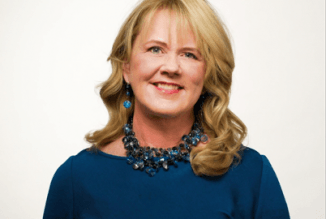 ×
Strategic Advisor
Deborah Bothun designs and leads growth initiatives, drawing on expertise in demand generation, business development, and product innovation as a Strategic Advisor for BAV Group. Ms. Bothun also serves as an executive mentor with Merryck & Co., a leadership development firm that counsels Fortune 50 business leaders. A retired PwC partner, Ms. Bothun held many leadership roles over her 30-year tenure and was an advisor to Fortune 1000 clients.
Ms. Bothun is a qualified financial expert (QFE) serving clients in the technology, media, telecom and related consumer industries. She has significant experience in helping clients address complex business challenges in strategic planning, operations, finance, deal due diligence as well as sales and marketing.
As Global Industry Leader for PwC, Ms. Bothun managed a network of 12,000 audit, tax and advisory entertainment and media professionals, spanning a 54-country network. In this role, Ms. Bothun served on PwC's global leadership team. During her tenure, she expanded PwC's market share by 30% over three years amid a flat $5.6B global market for entertainment and media consulting and deals services.
As a senior advisor for one of PwC's top-tier multinational clients, Ms. Bothun served as Client Partner for a FTSE100 global advertising company. Under her leadership, account revenue increased by over $20M annually. Ms. Bothun expanded PwC's relationship network with the client's c-suite and senior executives. She also identified a collaborative business opportunity, which led to a $415M contract and to PwC's first alliance with a global advertising company.
Ms. Bothun is a recognized thought leader and published author on disruptive trends at the intersection of emerging technology and consumer behavior. Since 2009, she has served as Board President and Fellow for the USC Marshall School of Business, Institute for Communications and Technology. She has also served as a member of the UNICEF New York Philanthropic Advisory Board since 2013.
Before joining PwC, Ms. Bothun served as a financial consultant and a forensics partner and director for several years. She has been a Chartered Financial Analyst since 1993. Ms. Bothun received an MBA in finance & accounting at the Kellogg School of Management, Northwestern University in 1987. She completed her undergraduate work at DePaul University in 1984.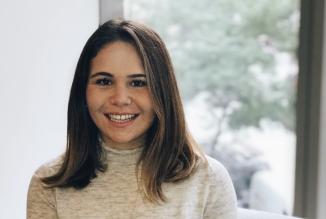 ×
Analytical Brand Strategist
Berrak Atik is an Analytical Brand Strategist for BAV Group, where she works with brands across several industries, from beauty to travel. She brings together data, creativity and consumer psychology, exploring the different ways by which brands can connect with their consumers in a truthful, meaningful way.
Before joining BAV Group, Berrak worked in brand management and marketing roles at L'Oréal, Unilever and Diageo in Istanbul. Her area of expertise also includes behavioral psychology around online dating, the research topic of her master's thesis.
Berrak holds a master's degree in Social and Consumer Psychology from New York University. Before coming to New York, she graduated as valedictorian from Sabanci University in Istanbul, Turkey, earning a bachelor's degree in management with a minor in psychology.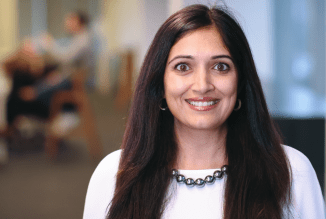 ×
Senior Vice President
Geetu Bedi joined BAV Group in 2012 where she works with brands to identify strategies to grow them within new and existing customer segments and product markets to maximize brand equity, advocacy and loyalty. She has 20 years of experience leading and advising businesses in the areas of strategy, marketing and finance. At BAV Group, she works with companies in various sectors, including pharmaceuticals, CPG, luxury and retail, white goods and financial services.
Previous to the BAV Group, Geetu led strategic planning for the Time Warner Book Group and worked at Saks.com as Director of Marketing. Prior to that, Geetu was a consultant at McKinsey & Co., where her projects focused on retail and CPG, ranging from a strategic repositioning of a major department store to a global consumer products strategy for a top 3 healthcare company. Geetu began her career in investment banking at J.P.Morgan.
Geetu holds an MBA from Harvard Business School and a BA in economics from Columbia College.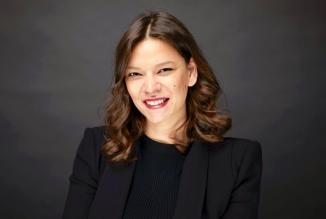 ×
Senior Vice President, Account Director
Anna Blender is a Senior Vice President at the BAV® Group, a global brand strategy firm that translates quantitative consumer insights into actionable ways to drive long-term brand growth. Anna's clients span across a variety of sectors, from financial services to auto, sports, media, and people. She also leads BAV's Nation Branding Practice. Anna's goal is to help her clients create more purposeful and sustainable global brands with the help of data.
Anna has been a guest lecturer at NYU-Stern, Yale, and Columbia Business School, a featured industry expert on Wharton University's Business Radio, and is regularly sought out for her expertise by publications like The Wall Street Journal and US News and World Report. She has also been a featured speaker at numerous conferences, including SXSW and Ad Week Canada, and has also spoken at the United Nations.
Prior to her career in marketing, Anna worked on the equity trading floors of Lehman Brothers and Barclays Capital. She graduated from the Huntsman Program in International Studies and Business at UPenn's Wharton School.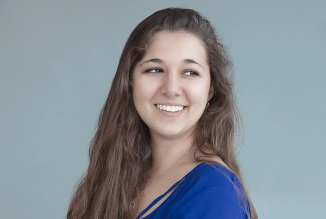 ×
Analytical Brand Strategist
Paola Bocock is an Analytical Brand Strategist who works to help brands create resonance to consumers and become culturally relevant throughout the world's brandscape.
Prior to joining BAV, Paola worked both on the agency side at Wieden+Kennedy in New York and 22squared in Atlanta, and on the brand side at Kerrygold Butter in their Dublin headquarters. Paola brings a unique perspective to the table with her experience in advertising, content marketing, social media and marketing analytics.
Paola earned her bachelor's degree from the University of Notre Dame where she studied marketing within the Mendoza College of Business. During her undergraduate career, Paola worked at the Mendoza Behavioral Research lab where she conducted studies alongside professors to create publications related to their research on consumer behavior. While at Notre Dame, Paola was also a Hesburgh International Scholar and is also a 2018 4A's MAIP alum. She loves making playlists, going to concerts, and spending time in nature especially at national parks.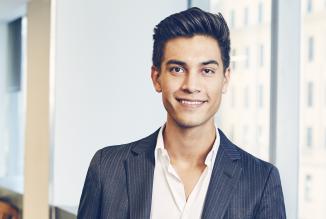 ×
Director, Brand & Social Analytics
Kyle Boots oversees the social analytics practice and drives product innovation for Y&R and BAV Group. He is a principal architect of BAVSocial, which links long-term brand perceptions with short-term online behavior to capture how people form communities around brands.
Kyle has worked with diverse brands like Pizza Hut, YouTube, the US Navy, Dell, Cirque du Soleil, All Nippon Airways, Pfizer, Allergan, Special Olympics, KIND bar and Tyson Foods. Prior to joining Y&R, Kyle was an analyst at tech education company General Assembly, and worked for two years in publishing.
An expert strategist, Kyle has guest lectured at Pace Business School and Brandeis University, and has been featured in publications like AdWeek, Campaign US, and Market Insider.
He has a BA in English from Columbia University and studied computational linguistics for his MA at NYU.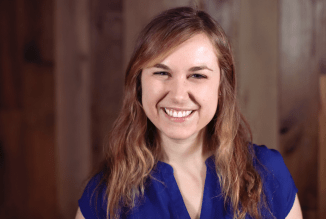 ×
Analytical Brand Strategist
Molly Borden is an Analytical Brand Strategist, who uses data on brand perceptions to uncover actionable insights and develop strategies for clients. She has worked with brands across categories ranging from health and fitness to real estate.
Prior to starting at BAV Group, she worked in digital strategy at Saatchi & Saatchi and in experience strategy at the digital agency SapientNitro.
Molly graduated from Amherst College with a BA in psychology.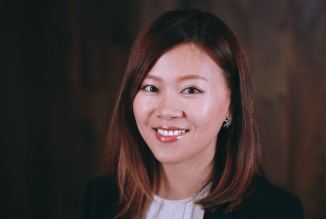 ×
Vice President, Account Director
Frida Chen is a VP, Account Director. She has more than 10 years of experience in data strategy and market research, transforming qualitative and quantitative data and market trends into actionable insights that drive clients' brands and business performance. She has worked with Fortune 500 companies from various industries including healthcare and pharmaceuticals, financial services, technology, media/entertainment, travel and hospitality, retail and e-commerce, and business to business.
Frida moved to the US from Taiwan, where she was born and raised, to obtain her MA in integrated marketing communications from Medill School of Journalism, Northwestern University. Prior to moving to the US, Frida was an Associate Marketing Manager at an online karaoke company in Taiwan, where she was responsible for digital marketing, retail marketing, CRM programs and public relations. Frida also holds a BA in business administration from National Taipei University in Taiwan.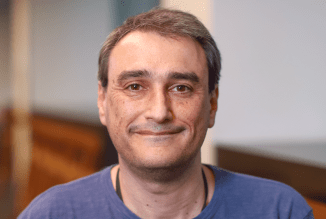 ×
Director, Applied Statistics
David Dyte is a part-time guitar player and photographer and a full-time statistician. His chosen problem solving tools include Excel, SPSS and an extensive collection of Hewlett Packard calculators.
David has worked in market research since 2000, with previous stints in road safety and sports research helping to broaden his outlook. He has extensive experience in all kinds of data analysis, from survey writing and banner creation to designing elaborate conjoint pricing studies. He returned to BAV Group in 2017, having been there from 2000 to 2009, to provide an extra level of data science expertise. He has worked with clients in all manner of categories. Some recent favorites include the US Navy, NFL, Harley-Davidson, ESPN and Volvo.
David has a BS with honors and an MS from Monash University in Melbourne, Australia. His academic focus has been on statistics and probability from the time he began creating dice cricket games as a kid.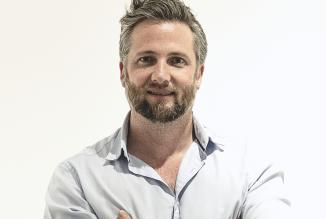 ×
Chief Strategy Officer, Y&R LATAM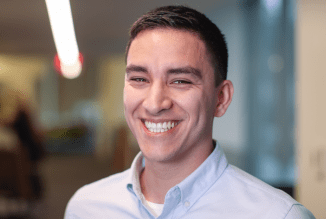 ×
Software Developer & Statistical Data Analyst
Richard Garzon is a Social Media Software Developer and Statistical Data Analyst. He works with BAVSocial to create and maintain a database of social media data, as well as to maintain the statistical models used to analyze that data. Richard uses his background in machine learning and natural language processing to create tools that make unstructured text data from social media channels usable for analysis.
Richard has prior professional experience working with open source big data technologies, various data visualizations software and enterprise database software.
Richard holds BAs in political science, philosophy and computer science from Rutgers University, and an MA in philosophy from the University of Arizona.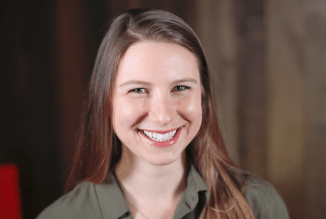 ×
Brand Consultant
As a Brand Consultant, Lauren Hayden believes that words are power and advertising is more than thirty-second commercials. Working at BAV Group, she takes pride in creating strategic recommendations that are both culturally relevant and drive overall business growth beyond marketing goals. Lauren not only partners with brands across industries such as healthcare and not-for-profit, but also mentors students with the Advertising Education Foundation. Previously, Lauren studied online interaction and communication at Northeastern University in Boston, Massachusetts.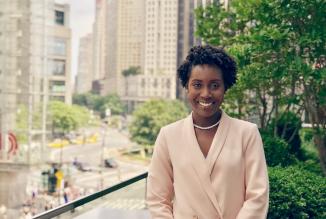 ×
Analytical Brand Strategist
LaToya Heron received her Bachelor's degree in African/African-American Studies at the University of Rochester. During her time there, she was a Campus Tour Guide as well as the Vice President and Social Media Chair for her respective chapter of Zeta Phi Beta Sorority, Incorporated. Additionally, she was featured in the "I'm First! Guide to College" (2014 Edition) published by the Center for Student Opportunity.
Prior to joining BAV Group, she was an Assistant Analyst at Omnicom Media Group where she worked closely with ESPN.
When she's not indulging in Disney movies and 90's R&B/Pop music, you can find her representing her alma mater at a college fair near you or conducting interviews for incoming freshman and transfer students. LaToya is currently pursuing a Masters of Professional Studies (MPS) in Branding & Integrated Communications with a specialization in Account Management/Planning.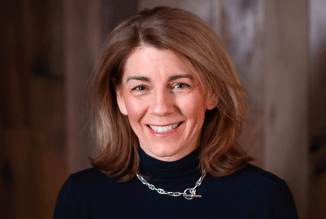 ×
Director, Global Brand Research
Michele Jee joined BAV Group in 1997 and has held various positions within it, from brand analytics to study management. Michele is currently the Director of Global Brand Research, leading a team in managing the execution of the Brand Asset Valuator Study in the US and in global markets. Michele oversees Y&R's US proprietary consumer research panel, which is used to field quarterly studies to over 16,000 respondents. Michele also advises on custom research for BAV clients.
Prior to joining BAV Group, Michele was the manager of market research at Reed Elsevier, where she conducted analyses of various consumer and commercial industries through primary and secondary research. Prior to joining Reed, Michele was an analyst with RKS Research and Consulting, a niche market research-based consulting firm that specializes in utility deregulation and customer satisfaction.
Michele's career began at Greenwich Associates, a consulting firm specializing in the financial services and banking industries. Michele led a team of research associates through the planning, production and delivery of a series of market studies on the United States domestic bond markets.
Michele graduated from the University of Connecticut's Honors Program with an MS in finance and a minor in art history. She received an MBA from the NYU Stern School of Business, where she co-majored in international business/marketing and business management.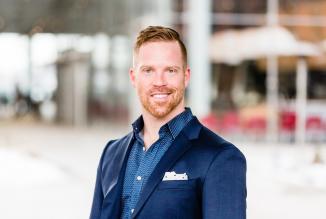 ×
Vice President, Account Director
Ryan Johnson is Vice President and Account Director at BAV Group, where he manages a diverse portfolio of global clients including hospitality and tourism, financial services, consulting and sports brands. Ryan's focus is using cultural context and data-driven insights to strengthen and grow his clients' brands. Prior to BAV Group, Ryan gained experience working with the consulting, banking, hospitality and retail industries. Ryan holds an MBA from the Fordham Gabelli School of Business and a BA from George Washington University.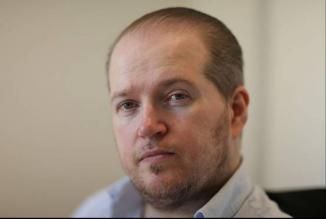 ×
Head of Analytics & Insight, Y&R EMEA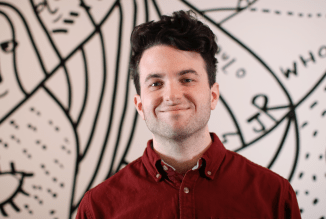 ×
Senior Analytical Brand Strategist
Max Kelly is Analytical Brand Strategist with BAV Group, using quantitative and qualitative analysis to discover insights and deliver the right approach for the client's brand. Max works with clients in a wide range of industries, and has had the pleasure of working on projects in over 15 different countries.
Before working in Brand Strategy, Max worked at the US Embassy as an IT Technician and Security Clerk, and interned with the international relations team at the International Anti-Corruption Academy in Vienna, Austria.
Max graduated with a BA in economics with a concentration in mathematics from Denison University, where he received a Distinguished Leadership Award for his involvement in a variety of organizations.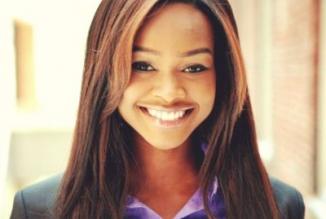 ×
Associate Director
Maria Ladega brings solid experience in market research, statistical analysis and brand strategy. She is responsible for developing strategic insights through the analysis and creation of executive presentations and helping the agency's clients customize our tools for their specific needs.
She has worked with diverse clients in retail, food equipment services, household appliances, consumer packaged goods, hotels and business to business. Due to her current role at Y&R's BAV Group and prior roles at Millward Brown and The Gallup Organization, Maria has managed consumer research and associated business strategies for Hilton, Dell, Hobart, Miller Welding, Sears, Kenmore, Craftsman, Butterball, Lowe's, Arby's, BBVA Compass and many more.
Prior to beginning her career at Y&R in New York after college, Maria gained industry exposure to strategic planning at J. Walter Thompson (JWT) and Deutsch Inc. and as a student intern. She holds a bachelor's degree from Emory University in psychology and linguistics (with a heavy concentration on social psychology and corpus linguistics) and is an executive MBA candidate at Northwestern University's Kellogg School of Management.
In her spare time, Maria enjoys domestic and international travel, horseback riding, basketball and softball. She has served as a volunteer at therapeutic riding centers in Georgia, New York and Maryland since 2002.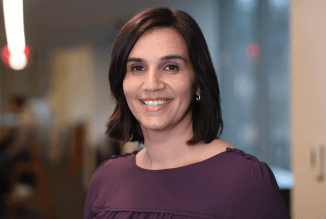 ×
Vice President, Account Director
Nicole Lampe is an Account Director who partners with her clients to educate them on the importance of brand building and to identify key benchmarks and goals in brand tracking. As a BAV veteran, Nicole has become expert at mining panel data and constructing custom client research and culling these large data sets into actionable brand recommendations that address key business issues for both US and international brands. Nicole knows the importance of monitoring your brand to be able to adjust and course correct your trajectory and to respond to consumer needs and expectations. She believes that BAV data is essential to sustain a competitive advantage in today's ever changing competitive landscape. Nicole is a graduate of Tufts University, with a double major in Psychology and Child Development.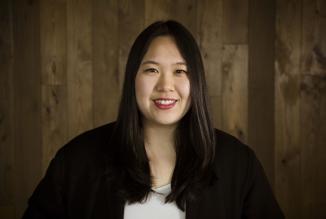 ×
Social Strategist
Lindsey is a Social Strategist who joined BAVGroup in early 2017. She supports the development of BAVSOCIAL™, Y&R's proprietary approach to social analytics that connects long-term brand perceptions with short-term online behavior to understand how people form communities around brands She has worked with clients such as Pfizer, All Nippon Airways, and Dell. She holds a BA in communications and French from The City College of New York.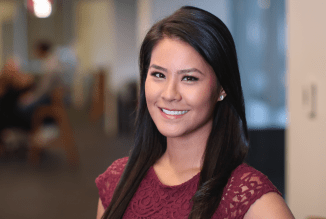 ×
Brand Consultant
Christina Lu is a Brand Strategy Consultant at BAV Group, where she works with domestic and international brands in B2B and B2C in technology, sports, CPG, healthcare and pharmaceuticals, telecommunications, insurance, retail, financial services, nonprofit, and media and entertainment. She has previous experience successfully launching a best-in-class biopharmaceutical drug to market, as well as consulting on brand strategies and consumer insights for a premium wine and spirits company.
Christina holds a BA from the University of San Diego, and is a winner of the Carlin Book Prize. She loves international travel—she's been to over 50 countries—and also performing Latin dance, such as the first bachata at the halftime show at Madison Square Garden.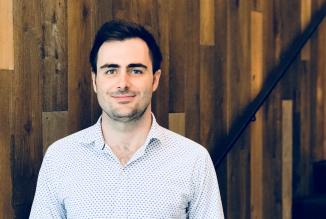 ×
Analytical Brand Strategist
Ignacio is an Analytical Brand Strategist at BAV Group working to bridge the gap between data and culture, helping brands achieve their maximum potential in ever-changing environments. Due to having specialized in both consumer insights and data analysis, Ignacio believes that the best knowledge comes from understanding data through the lens of culture and empathy.
He has advised brands in the higher education, consumer goods and financial services industries, and brings his qualitative and quantitative experience to BAV to craft impactful brand strategies for national and international markets.
Ignacio holds a BBA from IE University and a MS in Integrated Marketing from New York University. He loves traveling, hiking in the countryside, and sports such as skiing, sailing and tennis.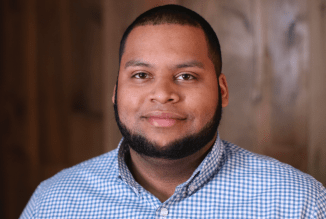 ×
Research Production Coordinator
David Marinez joined BAV Group as Research Production Coordinator in early 2015. Previously, he worked in market research and created custom studies. David works with all the North American and international local offices, providing management and production of all syndicated surveys.
David assists in research and development as well as overseeing the process for survey data quality and standard procedures using Excel and SPSS tools, while also executing data queries for vast data sets containing respondent level data.
David is an avid sports fan—his favorite teams are the New York Yankees and New York Knicks. In fact, David's mother named him after former Yankee All-Star Dave Winfield.
David holds a bachelor's in economics from the City College of New York.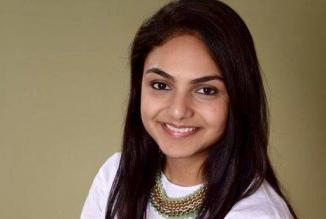 ×
Manager, Brand Strategy & Analytics
Divya Munjal is a seasoned brand strategist and has been a core member of the BAV Group team since 2013. Over the course of her career, Divya has supported clients to better understand the psychology of consumers, including identifying high-impact opportunities that culminate in robust strategic plans to improve brand value and strength. With experience across a variety of industries, Divya is a specialist in the CPG, footwear and apparel segments. As a senior member of the team, Divya contributes to the development of BAV Group's intellectual capital—most notably, BAVShopper—with clients frequently looking to her as a thought leader.
Divya holds a BS in marketing from Babson College, having attended with a Women's Leadership Scholarship.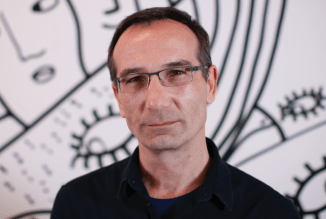 ×
Director, Data Technology
Attila Piros began his career as a math teacher in Hungary. He started his US career as Principal Consultant at Blue Cross and Blue Shield, where he took charge of the company's first sales force automation project as well as managed the implementation and rollout of the first Blue Cross website.
In 1997 Attila joined Visual Radio (internet Incubator Company) as Director of Programming, where he led the programming development of all of the company's projects, ventures and start-ups. High-profile projects include a live broadcast of 7thon6th, the CFDA Fashion Awards, RED—the first DSL provider in NYC, and VPS, an end-to-end streaming media platform with integrated advertising, profiling and content management systems.
In 2001 Attila joined BAV Group as Global Technology Manager and Database Administrator, during which time he was responsible for planning and developing specifications for the ongoing development of the BrandAsset Valuator (BAV) proprietary software package. He was also responsible of outsourcing development projects and managing third party vendors.
Attila has a degree in mathematics from Hungary and computer science from Baruch College in New York City.
×
Senior Analytical Brand Strategist
Bingxin (Bing) Shao has been a Brand Strategist with BAV Group since 2016. Bing has deep consumer product experience across a variety of sectors, such as financial services, quick service restaurant, consumer packaged goods, automotive, and utilities. She has also worked with leading consumer product companies, including American Express, Domino's Pizza, MillerCoors, Nestle Mexico and Harley-Davidson.
Utilizing her extensive branding knowledge and strong data analytical skills, Bing assists her clients in achieving their marketing goals by providing comprehensive consumer insights and recommending brand strategies.
Bing holds an MBA in marketing management from the Lubin School of Business at Pace University.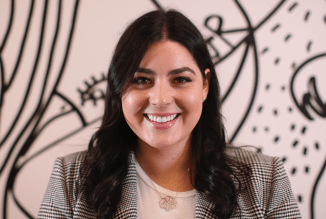 ×
Senior Social Strategist
Arielle Shine is a Senior Social Strategist on the BAVSocial team, helping brands understand their long-term equity coupled with short-term online behaviors. Before joining the BAV Group team, Arielle worked at KBS+/Attention assisting brands across verticals, from BMW to Lincoln Financial Group, to identify strategic social communications based on the connection between their business objectives, the audience's needs and cultural trends.
She has always been passionate about understanding the way people behave and interact through social media, which stems from her background of studying psychology at the University at Buffalo.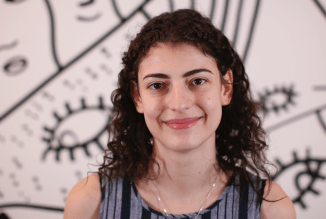 ×
Senior Analytical Brand Strategist
Allison Sommer is a Senior Analytical Brand Strategist who is creative and passionate about analyzing data and uncovering consumer insights. She has expertise working with many research tools and in survey design to create stories that solve client problems. Allie has worked with clients across multiple categories including retail, CPG, tech/software, and financial services. Outside of her extensive branding experience, Allie loves to cook and seek out hot local spots for inspiration.
Allie has an MS degree from Boston University College of Communication and a BA from the University of Rochester, where she majored in psychology and minored in economics.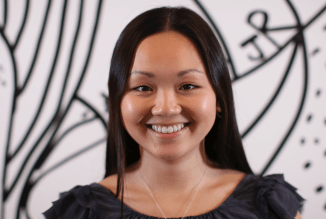 ×
Senior Analytical Brand Strategist
Amy Sun joined BAV Group in 2016 as a Senior Analytical Brand Strategist. She works with clients across a wide range of industries, helping them develop actionable strategies that drive profit, reputation and market share. The industries Amy has worked with include retail, business services and financial services. She believes the most significant insights and the most authentic perceptions ultimately come from consumers.
Prior to BAV Group, Amy worked with notable faculty members at Dartmouth College to examine the mental health implications of consumer debt. She graduated cum laude from Dartmouth College, with a degree in sociology and economic policy. Amy is a former Division I and Academic All-Ivy athlete as well as an avid globetrotter.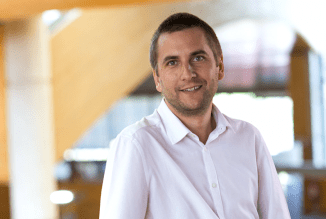 ×
Strategic Planning Director, Y&R LATAM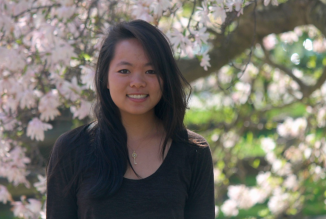 ×
Analytical Brand Strategist
Allison Wong is an Analytical Brand Strategist who joined BAV Group in 2018. She leverages quantitative and qualitative data to help clients realize their brand's full potential, and enjoys connecting strategic insights to a brand's identity and story. Alli has worked with clients in a variety of sectors, including financial services, healthcare, and travel.
Prior to BAV group, Allison began her career as an analyst at J.P. Morgan. She graduated from Swarthmore College with degrees in English Literature and Psychology.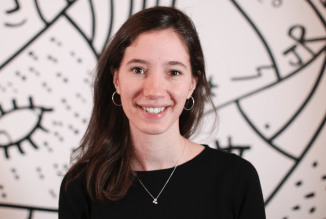 ×
Brand Consultant
Aylin Yasa, who joined BAV Group in 2015, is a Brand Consultant who interacts with clients on a daily basis to meet their short-term and long-term needs. She has worked with a variety of globally leading brands ranging from the CPG category to technology and to finance, and has been helping clients to better understand their current brand positioning through data both within the US and globally, shedding light on future brand positioning as well as assessing brand fit for partnership opportunities.
Aylin has graduated from Bucknell University School of Management in 2015, where she double-majored in markets, innovation and design and French, and holds both a BS in business administration and a BA.