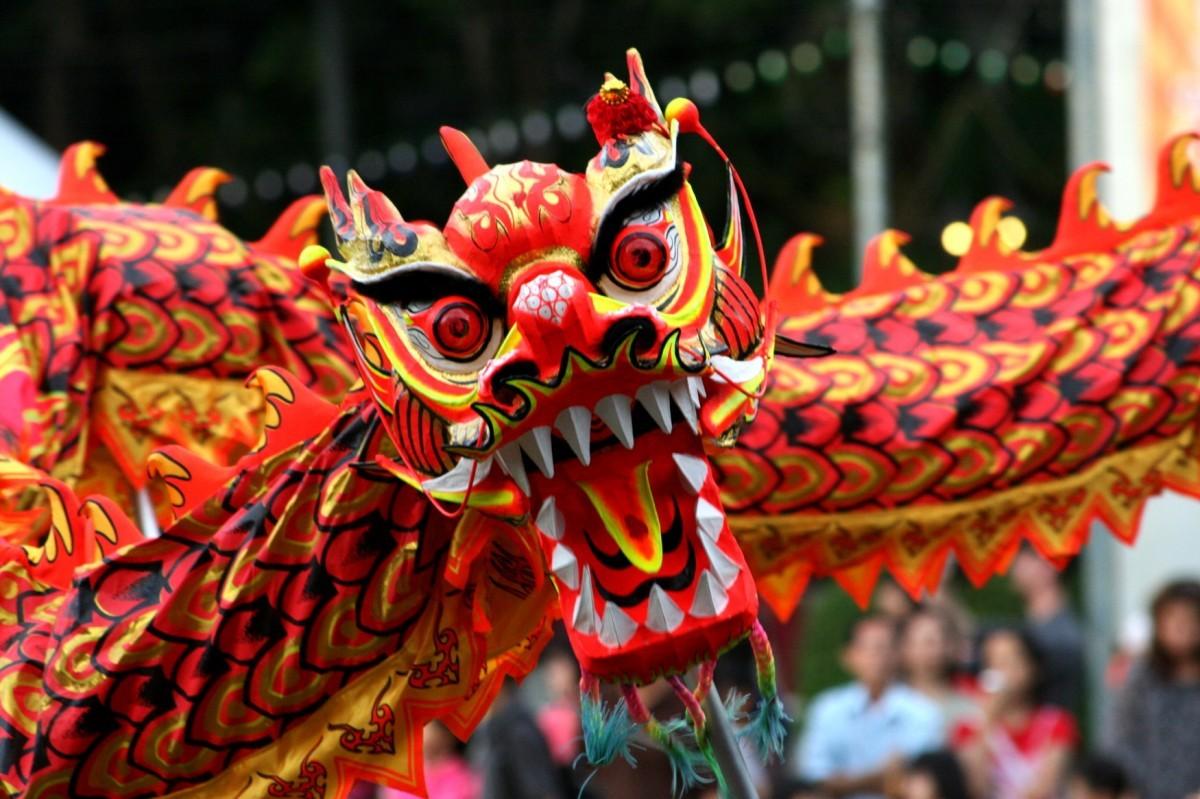 ABOUT CHINESE NEW YEAR
In Chinese culture, the Lunar New Year, popularly referred to as Chinese New Year, is the longest and most important celebration in the lunar calendar honoring centuries' old traditions and myths.
One of the most widespread traditions that is celebrated during the New Year is the lore of the twelve zodiac animals that make up the lunar calendar. According to legends, each of the animals have distinct personalities and dispositions, and are recognized for having overcame obstacles in order to have been selected to signify a year in the twelve-year cycle. These animals symbolize much more than a folk tale however, as they also provide a glimpse into how cultures around the world interact with images and ideas that inspire, intrigue, and reflect much of what today's population stands for.
ABOUT THIS REPORT
A facet of each zodiac animal's personas are their individual strengths and weaknesses. In honor of Chinese New Year, we used BAV® – our proprietary brand management tool and global database of consumer perceptions of brands – to personify zodiac signs with brands in culture. We explore brands that specifically characterize the Year of the Dog, diagnose the brand health of "Dog" brands, and provide perspective on how "Dog" brands can improve their overall Brand Equity.
YEAR OF THE DOG
A Dog can be referred to as the "man's best friend" making them one of America's favorite animals. They are best known for being playful and genuine, trusted and dependable. Today, brands that exhibit the same attributes as dogs have high brand usage and preference, indicative of strong consumer loyalty. "Dog" brands are among the top 20% on Brand Strength in culture, making them America's beloved companions.
"Dog" brands are Facebook, Gmail, Crayola, and Disney – household names that influence our daily lives. These brands have strong Differentiation in culture promising a strong growth trajectory.

Although "Dog" brands go above and beyond in caring for customers, there is opportunity for them to build awareness in the marketplace. To the masses, they are more loved than known, showing ample desire for brands to develop deeper relationships with consumers. Owning a social, trusted, and energetic identity, Dog brands continue to make people's lives easier and more meaningful. Check out what brands personified the all twelve zodiac animals according to BAV data: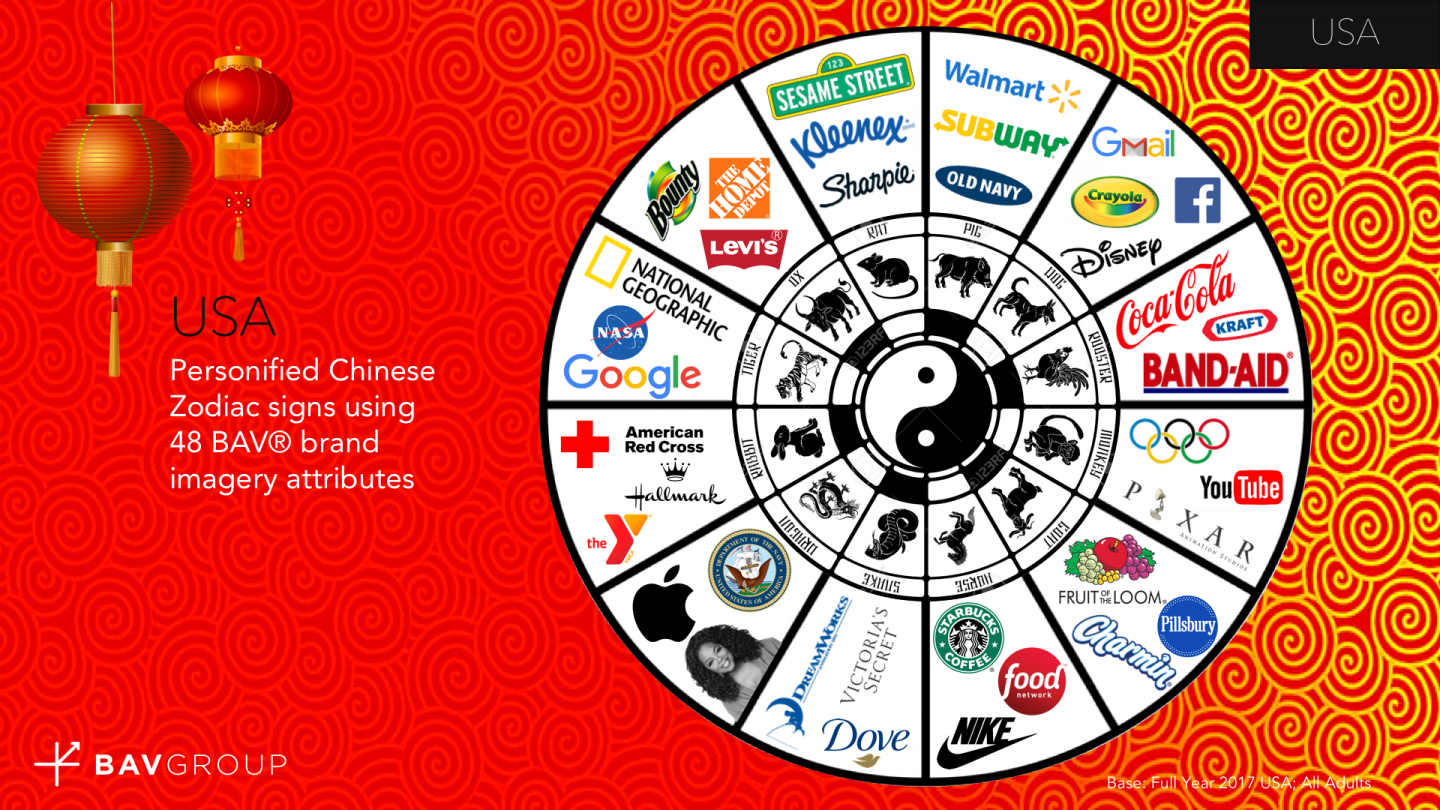 Written by Divya Munjal and Wendy Wang.