Brick and mortar retailers continue to be edged out by digital retail brands, with Sears being the latest victim. The once-dominant chain filed for bankruptcy earlier this week, with the rise of e-commerce and declining foot traffic to malls having been notable factors that have caused Sears and many other department stores to suffer in recent years.
Is this a case of web-based retailers poaching once loyal in-store shoppers through their greater accessibility and convenience, or rather, the inability of brick and mortar retailers like Sears to connect with a new wave of digital shoppers?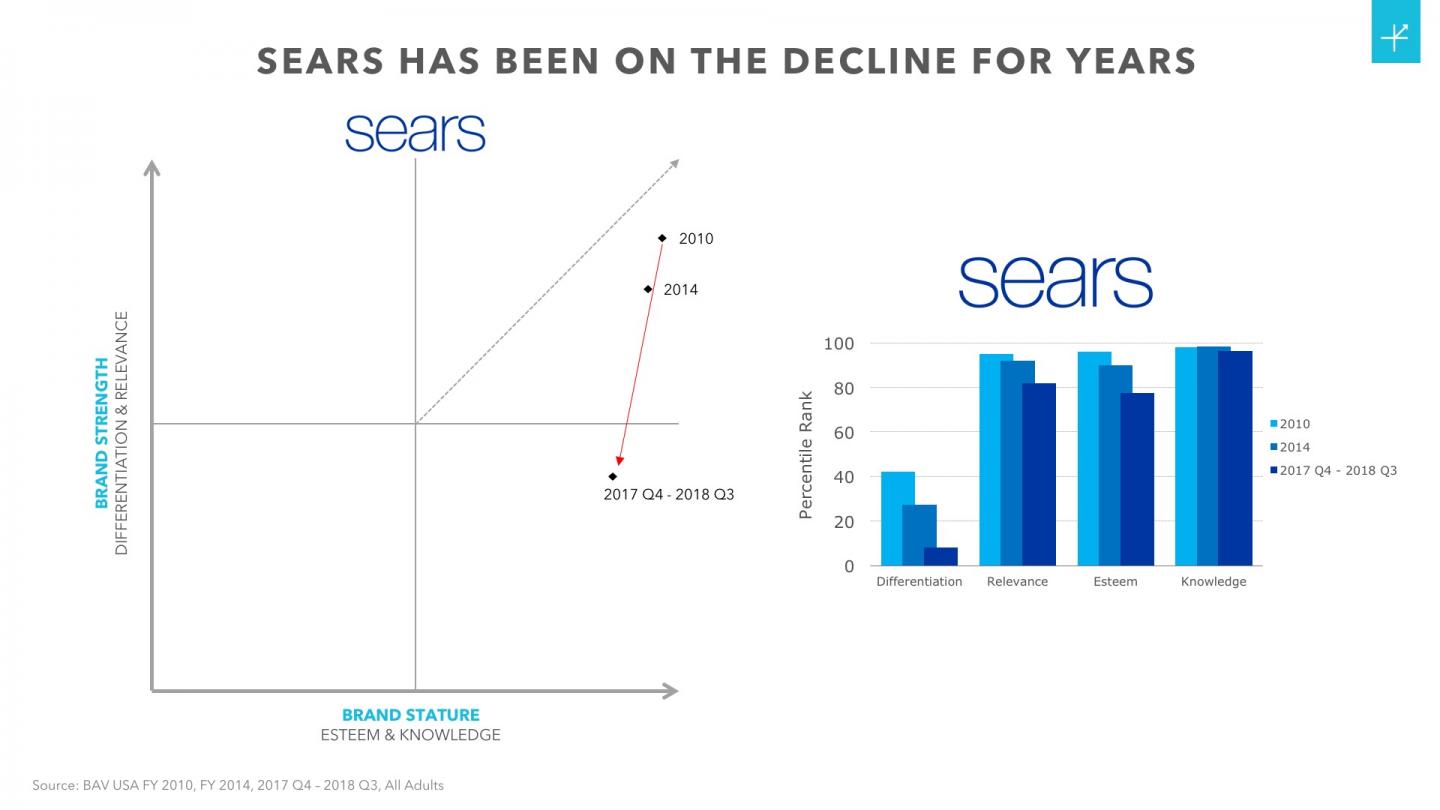 Sears has been on the decline for years, with missed e-commerce opportunities and poor omnichannel execution contributing to the brand's decay.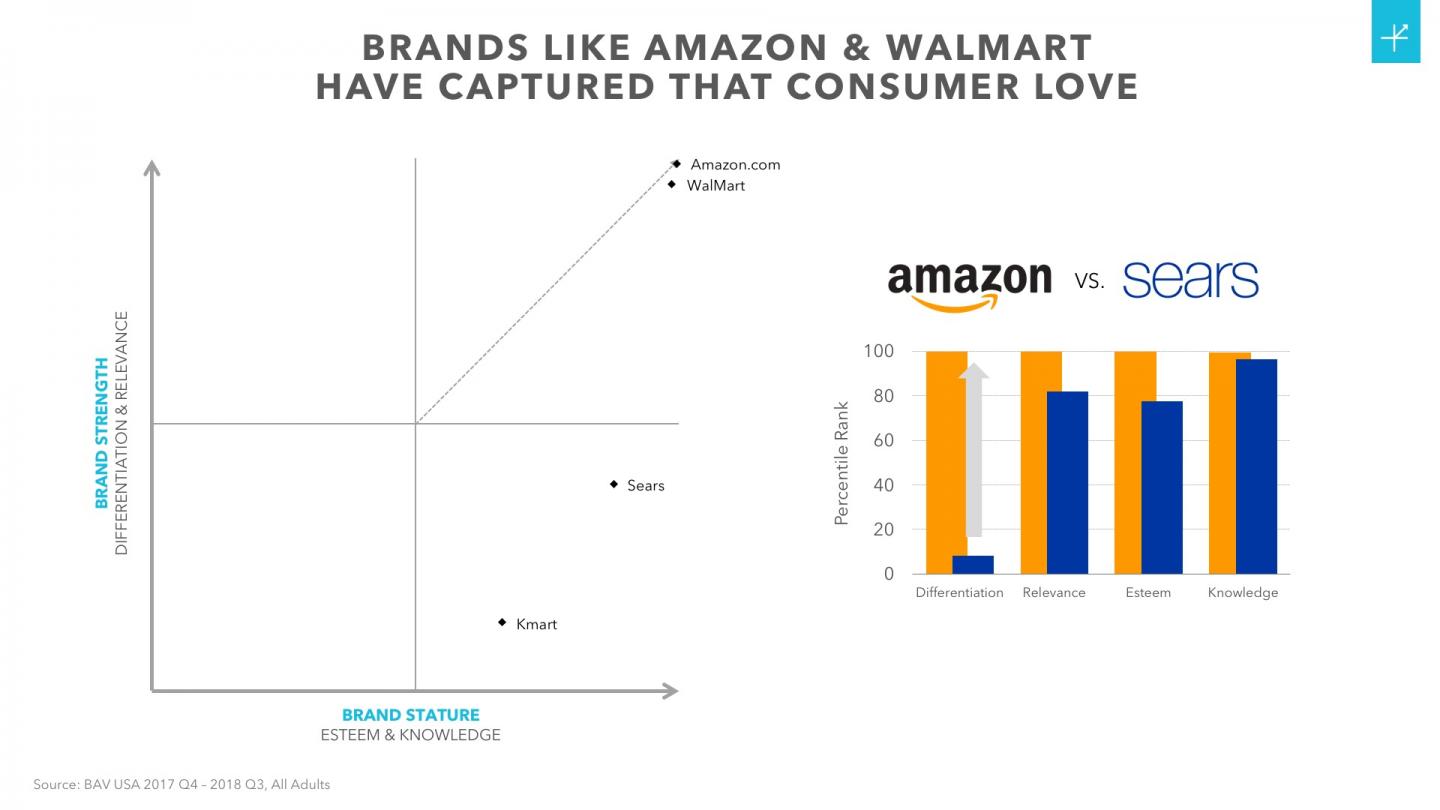 However, brands like Amazon and WalMart have managed to capture that consumer love by coupling low prices and the ease of online purchasing. This goes to show that it's not just internet-based retailers like Amazon that are succeeding, but also brick and mortar brands like WalMart thanks to bulked-up online offerings.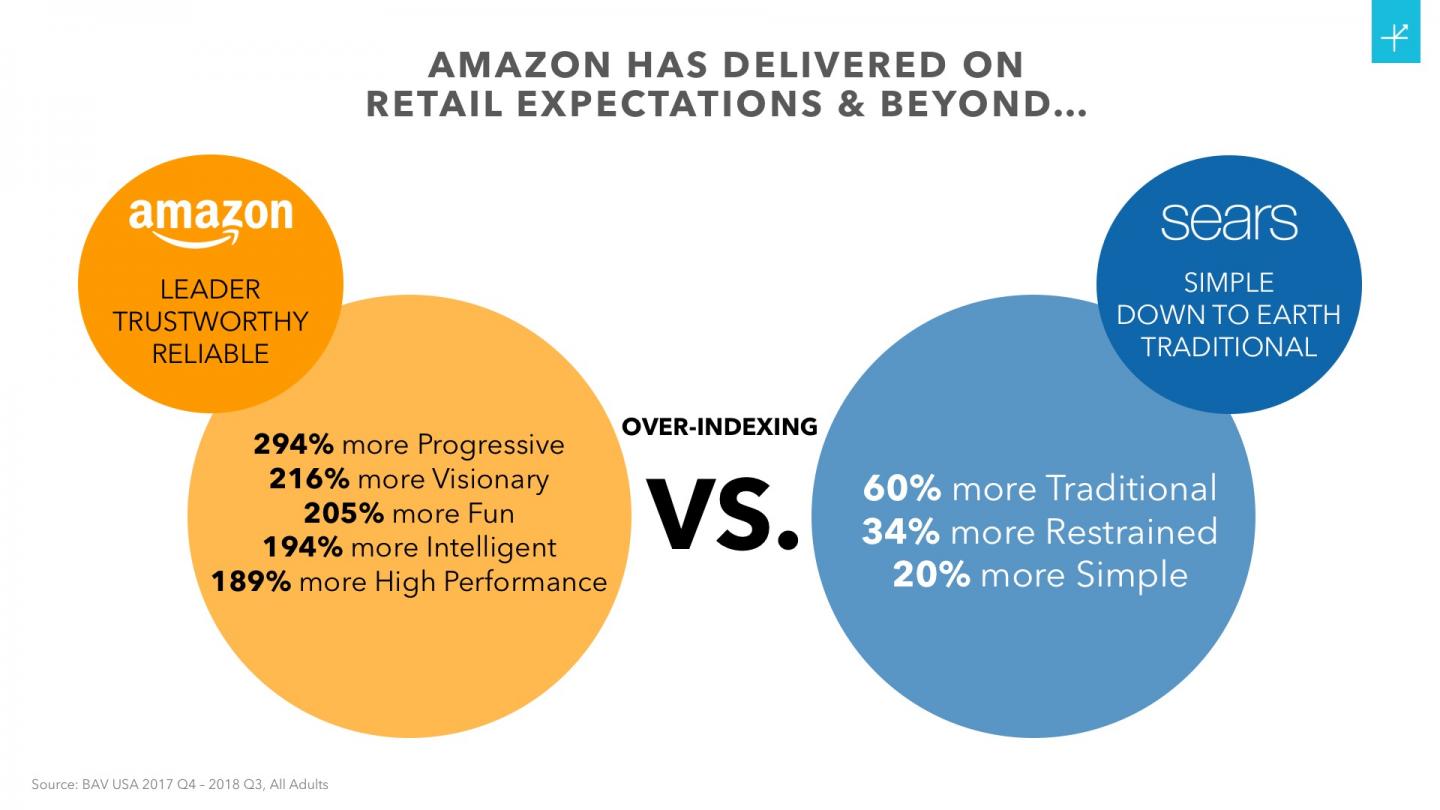 Amazon continues to deliver on retail expectations and beyond, and is perceived as being Trustworthy, Reliable and a Leader among consumers. This in comparison to Sears, who is viewed as being Simple and Traditional.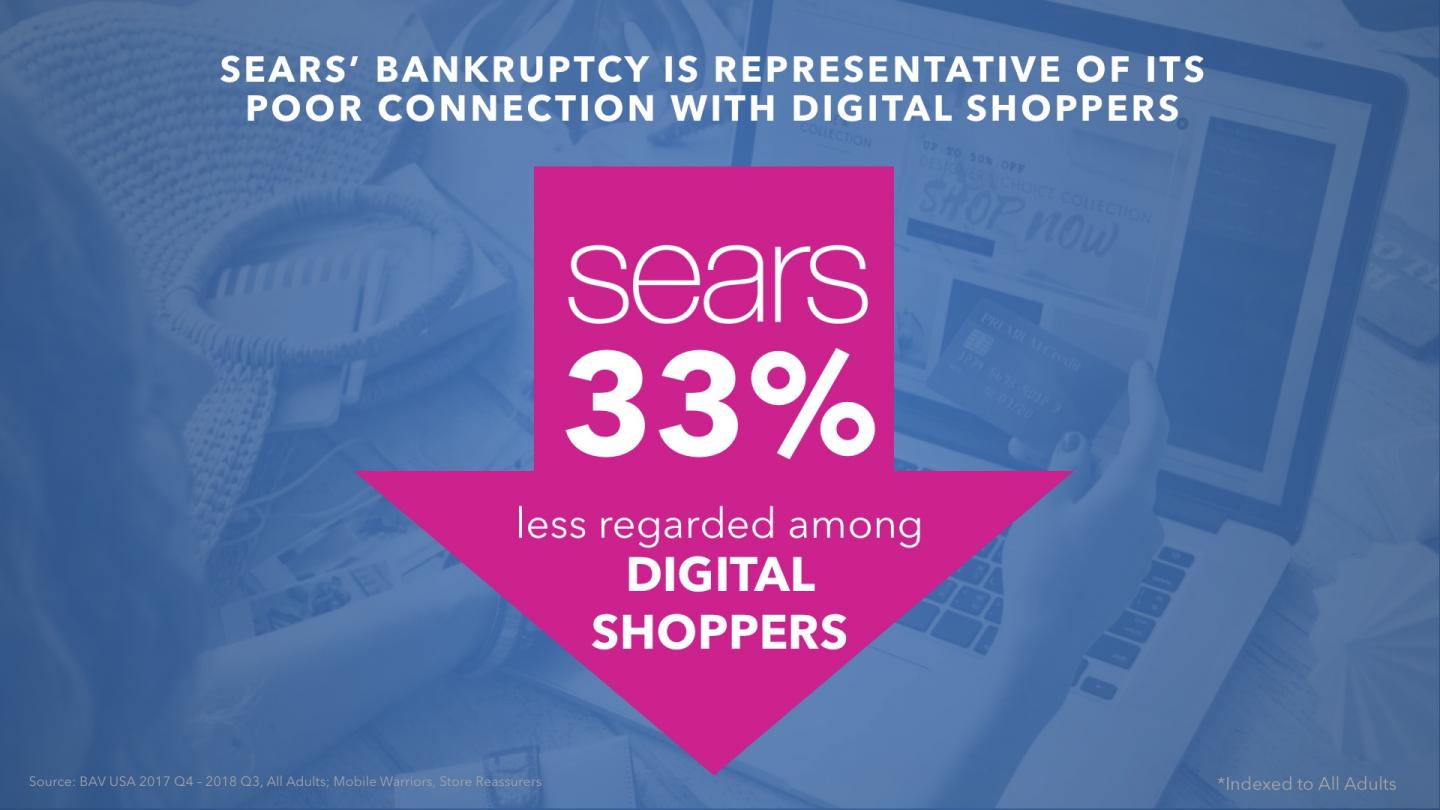 Is it actually shocking that Sears recently filed for bankruptcy? With competitors like Amazon going above normal retail expectations, it's no surprise that BAVShopper data reveals Sears is 33% less regarded among digital shoppers.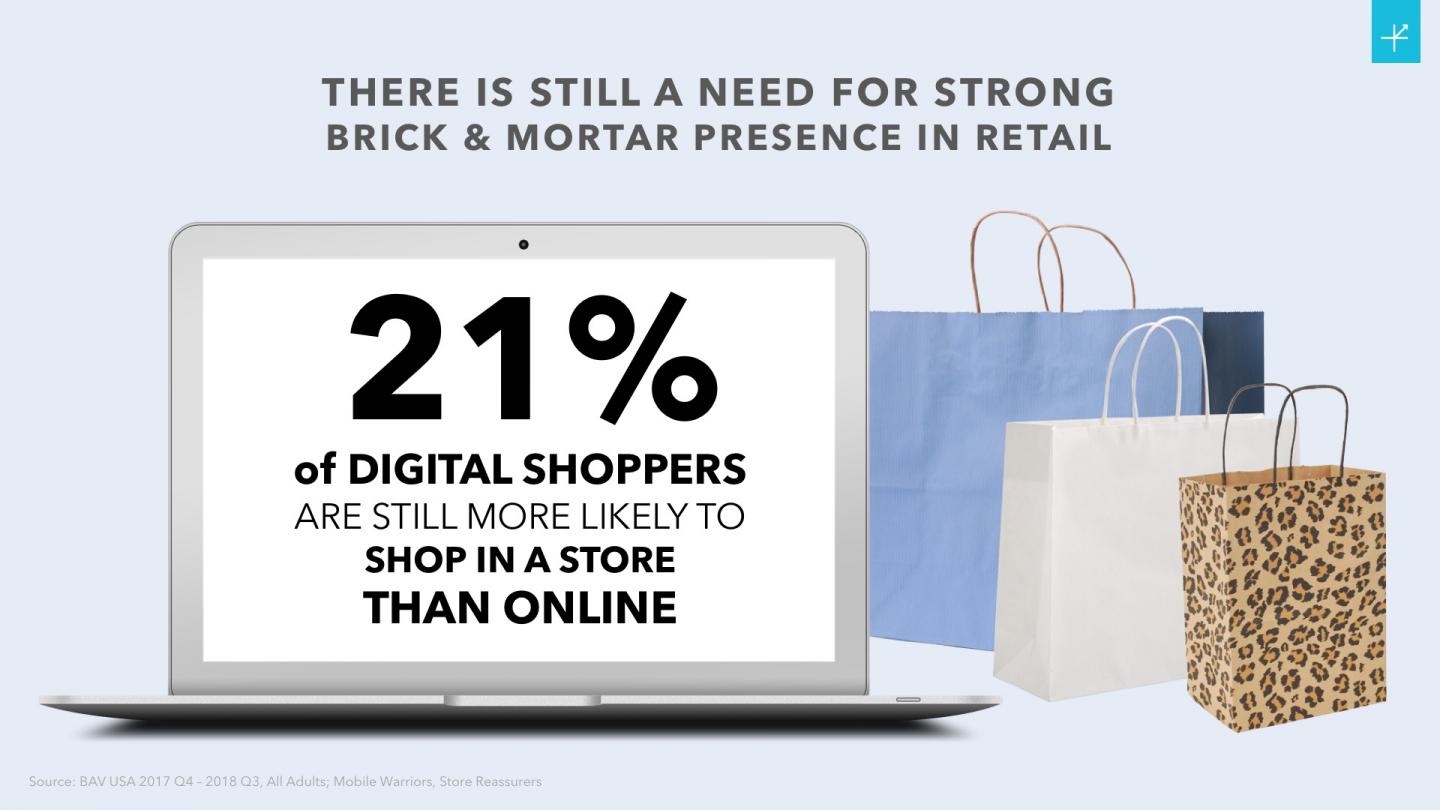 However, despite the push for digital in today's retail environment, digital shoppers still want the in-store experience. Even digital retail brands like Amazon have created physical stores, and continue to open more. Interestingly, our data reveals Amazon is perceived as Caring About Customers 69% more than Sears.
Written by Divya Munjal and Carolyn Hanuschek.