While we as marketers and consultants typically tend to compare a brand with another in the same competitive category, BAV® allows us to compare a brand with any other brand in any other category. The 48 emotional imagery attributes we track cover the bases of each category, meaning we can use them for every brand we track and thus effectively make quantitative comparisons. While many attributes are represented more in certain categories (e.g., stylish in the Fashion category or healthy in the Diet/Fitness category), some brands stand out from their competition and exhibit traits that reflect the qualities of other categories. In order to find these outliers, we can perform a correlation analysis using the 48 attributes. At BAV, we use this analysis to construct "brand boards," which focus on brands that are highly correlated with the brand in question. It's not only a great tool for quickly summarizing how a brand is perceived—revealing fascinating insights—but it's also fun to see how brands in different categories can have such similar imagery profiles. Let's take a look at a few examples, using the US General Population Full Year 2016 data.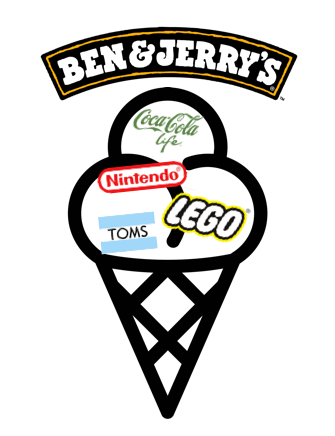 We all know Ben & Jerry's makes some pretty great ice cream, but what else does it stand for? Compared to the rest of the ice cream category, they're far more progressive, socially responsible, trendy and fun. Its brand board, therefore, holds companies totally separate from what we'd typically expect of something in the freezer aisle. TOMS, a shoe company, lists helping the underprivileged as its main company value—similar to Ben & Jerry's pledge to minorities in America. Coca-Cola Life, on the other hand, presented a much more abstract correlation. Much like ice cream, soda is an inherently unhealthy product, but these two brands are able to make these guilty pleasures a little less guilty with a social responsibility message, green marketing and slightly healthier ingredients. Nintendo and Lego were also high correlations, and are also two long-standing companies with fun written all over them.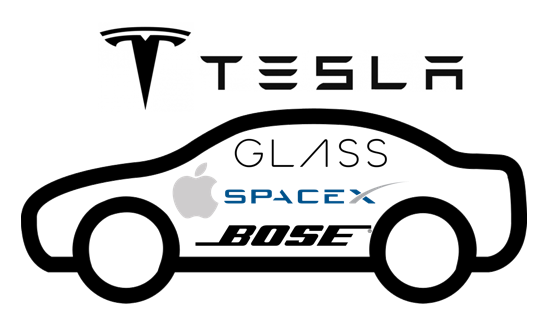 Next, let's look at Tesla's brand board. Tesla's bold, daring, innovative and charismatic appeal certainly pops here—and maybe so does a little unapproachability with expensive/out-of-the-ordinary offerings. An unsurprising correlation is SpaceX, a futuristic company with the same well-known and charming leader, Elon Musk. On a similar note is Apple—again, a bold brand with a well-known CEO behind it. Who would have thought a car company could have a similar perceptual profile to Apple? Google Glass was another interesting revelation. A discontinued project, it might have been too ambitious for its time (and some feel the same way about many of Musk's projects).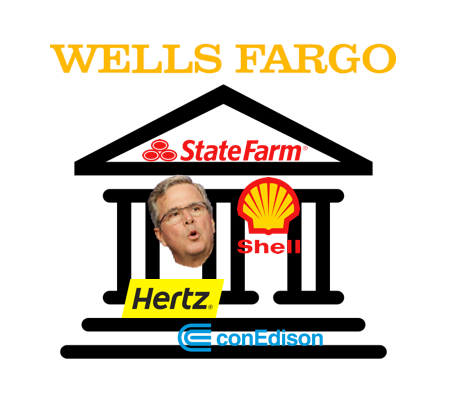 Finally, let's look at an example that doesn't quite stand out in its category: Wells Fargo. As one would expect from a corporate financial institution, its top correlated brands aren't associated with being emotional, down to earth or generally personable. Most of these brands are big, tired, formal and professional. Perhaps my favorite correlate of this entire analysis was Jeb Bush (one of the many "people brands" that BAV tracks) being highly correlated to Wells Fargo. It really emphasizes just how—ahem—"low energy" big banks can be perceived as being.
BAV's category-agnostic model is unlike any other and is vital and insightful in explaining whether or not branding is being effectively conveyed. It's a refreshing change from the usual for brand managers, who can gain a perspective from outside of the category they deal with. Additionally, clients often find these straightforward visuals useful with executives and with their ad agency partners. Despite the complex data behind each brand board, they're a simple way to explain a brand's image to anyone—not just to data analysts.
Written by Max Kelly.